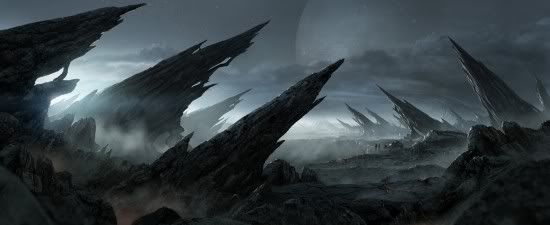 Quebec Respite Landing Zone



Population:
Currently, Landing Zone QR and the surrounding areas of LV-1912 are believed to be completely uninhabited.
Geographic and Climate Considerations:
LV-1912 as a whole is a very geographically and climatically unstable area. The land is always shifting do to overactive tectonic activity, with frequent volcanic eruptions and fault activity spraying caustic and poisonous gasses into the atmosphere.
Acid rain falls frequently on the surface, and the planet is too far from the nearest star for habitable surface temperatures.
Indigenous Life:
There is no known life indigenous to LV-1912. Only a complete survey of the world can confirm or deny this information.
Image copyright Ufunk.com